Welcome to MKP Overseas
Best IELTS Coaching in Anand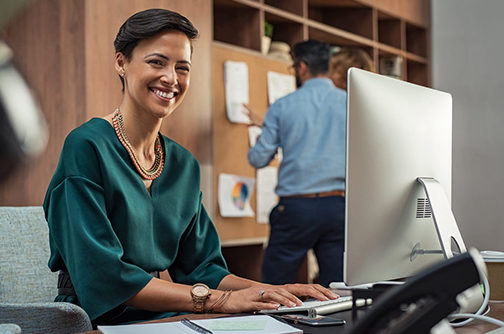 Contact us today by fill up free online career assessment and we will contact you.
+91 2692358249 ,
+91 6358857121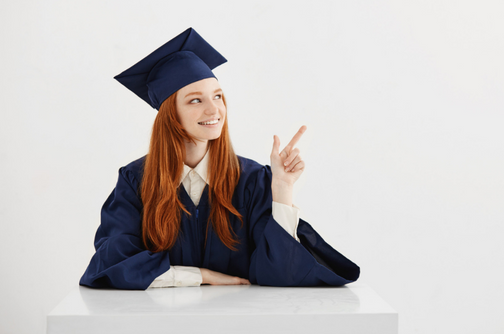 Explore from 3328 International courses in 64 Programs
+91 2692358249 ,
+91 6358857121
Right Place for IELTS Coaching in Anand
MKP Overseas is a renowned IELTS coaching and the best overseas education consultants in Anand - Vallabh Vidyanagar, Gujarat. A leading place for youngsters aspiring to study in the top foreign universities, we are the best institute for IELTS, TOEFL, GMAT, and PTE. Our training has helped hundreds of young aspirants to get admissions in the top universities of Canada, USA, UK, Germany, Australia, and Singapore. We are known for seamless counseling experience and high value training sessions with individual attention. Whether you are looking to score high IELTS scores or want to get admission in your preferred course and university, MKP Overseas offers the most effective learning and consultancy programs. Our highly experienced trainers and counselors make us the best IELTS course in Vallabh Vidyanagar - Anand.
IELTS Course in Anand - Curriculum and Format
Our IELTS Course syllabus follows the latest formats of IDP, Cambridge, and British Council. Get enrolled in our institute to receive high standard IELTS training in Anand.
Your search for the best IELTS coaching in Anand Vidyanagar – Gujarat ends at MKP Overseas with its 360 degree training in all the modules.
We have different formats of IELTS training including classroom training, weekdays batch, weekend batch, and online training wherein our fees also include notes, guides, mock tests, and the latest study materials. Our friendly payment procedures allow students to pay in installments as well through different payment wallets, bank transfer, cash, cheque, and debit or credit cards. 
Our flexible batch timings make MKP Overseas one of the best IELTS coaching in Anand. Contact us if you are not finding your preferable batch time. Our counselors will do everything needed to make our classes convenient for you.
Get Trained By Expert IELTS Trainers in Anand
Certified mentors with a high level of expertise in reading, writing, listening, and speaking with deep comprehension of IELTS formats and overseas experience. 
The IELTS trainers at MKP Overseas education consultants in Anand possess more than 5 years experience in coaching and have successfully trained thousands of students.
Our expert trainers provide classroom coaching as well as online training to the students.
We have highly experienced trainers to help the students in general as well as academic test categories.
Our trainers have set a benchmark in helping students to prepare for the English Language Proficiency tests essential for foreign studies in the developed nations. 
They are also experienced with all the language requirements of the overseas countries and have thorough knowledge of IELTS examinations and GMAT coaching in Anand.
They help students to overcome their difficulties and queries on an individual basis. 
Our trainers guide you to score higher bands in the examinations through intensive training, focus on individual abilities and practice sessions.
At MKP, We provide free profile assessment to begin with. This ensures both of us a complete understanding about the program requirements.
We assist from beginning of your application process to travel assistance.
Based on your program requirement, We suggest the choice of College/University.
MKP Overseas has been providing successful results from many years and has highest successful application stories.
We are a licensed and registered Immigration Overseas with affordable pricing.
Our Counselors have been providing expert assistance to students and individuals.
We ensure transparency in our services. You would be notified on the progress of your application at every step from MKP OVERSEAS.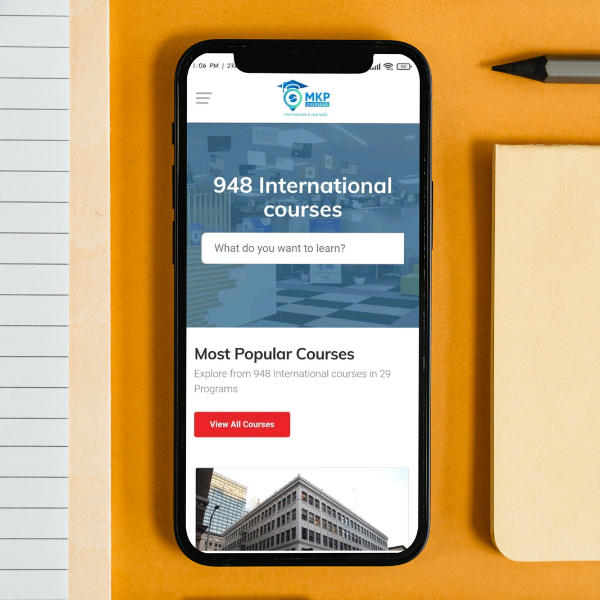 MKP Overseas Education Courses
Explore from 3329 International courses in 64 Programs
Get Quality Education with MKP
Quality education lays the groundwork for societal fairness. One of the most basic public services is high-quality education. It not only informs but also empowers residents, allowing them to participate as much as possible in their communities' social and economic growth.
What Makes MKP Overseas the Best IELTS Training Centre in Anand - Vallabh Vidyanagar, Gujarat.
When you are planning for abroad study overseas in Anand, it is crucial to select the right IELTS training institute as the IELTS score highly influences your success. That is what compels us to tell you why you should choose our institute to brace yourselves for the English language proficiency test.
MKP Overseas offers the best consultants for student visa in Anand as well as training to prepare for the English language proficiency tests.
Dynamic training institute covering various exams including IELTS, PTE, GMAT, TOEFL, GRE. 
Our intensive training covers all the modules of the IELTS examinations.
Most competitive fees with convenient payment options including installment and EMI options. 
We have the best IELTS trainers in Anand specialized in the English language examinations.
We follow the latest syllabus formulated by our experts strictly adhering to the formats and guidelines of IDP and British Council.
Single roof facilities encompassing immigration consultancy, visa documentation, student loan formalities, selection of course and college, and IELTS preparation. 
Provide specialized individual training and free study materials.
Challenges are just opportunities in disguise. View All Countries!
The IELTS is an English language examination to assess the language skills of the foreign students. This language proficiency test identifies the students who are eligible to study in the educational institutions of English speaking countries including the USA, UK, Australia, Canada, and New Zealand. The IELTS or International English Language Testing system is jointly managed by IDP and British Council.
The IELTS tests are taken in two different categories – General or Academic. The format of IELTS is multi-sectional consisting of four different modules – Listening, Writing, Speaking, and Reading. The general and academic IELTS have similar modules but the patterns of the two modules – reading and writing vary. 
How to Do IELTS Course in Anand Vallabh Vidyanagar, Gujarat
Students who are aspiring to go abroad for study and immigration in the developed nations, need to fulfill the IELTS score requirements. If you are looking for visa consultants in Anand, remember MKP Overseas. Our visa consultancy and IELTS coaching is benefitting hundreds of aspirants who wish to migrate to the developed nations for higher studies. We are also the best consultancy for investor visa in Anand.
Who Can Join Our IELTS Training Institute in Anand - V.V.Nagar
There are no stringent eligibility criteria to join our IELTS course and appear for the examination. Here are the basic prerequisites for the same.
Anyone who has completed 16 years is eligible to appear for the IELTS exams and can join our institute. 
Determine the type of IELTS you wish to appear for from the Academic and General category.
The candidate should have an educational qualification of 10+2.
The candidate should be having a valid passport and proof of identity and any other document as required by the institute or IELTS. 
Candidates willing to do the graduate studies should be having a required undergraduate course.
Once enrolled in our institute, the candidate is required to attend the coaching classes as scheduled and specified.
We not only train students to appear for the IELTS examination and score higher bands but also prepare them to fulfill all visa requirements.
IELTS Coaching and Spoken English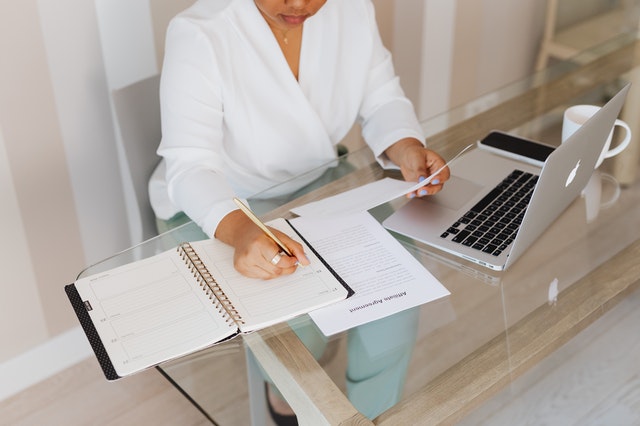 We have flexible training programs for students with different levels of proficiency in the English language ranging from beginners to intermediate and fluent. Because even if you are fluent in the language, you need some practice and preparation to appear for the examinations. Our coaching can serve as your gateway to score higher IELTS bands in all the four sections. Apart from the IELTS preparation, we also train students to communicate in English language in a practical environment. We help students to improve and increase their communication skills through individual attention. Our coaching and consultancy enable the students to fly abroad with language fluency, knowledge, and confidence.
Key Features of Our IELTS Training in Anand
Highly experienced mentors provide quality coaching

Excellent study materials

Hundreds of practice sessions

Mock tests conducted in real IELTS examination center atmosphere

One to one attention for every batch and every candidate

Friendly question and answer sessions to solve queries and confusions of the students

We customize our batches to meet different requirements of the students

Flexible batches include fast-track crash courses, regular weekdays batches, weekend batches, and online batches

…
IELTS Training Types – Different Batch Types
Regular offline classes – Our regular weekdays classes are conducted in a standard classroom atmosphere equipped with smart technologies

Online classes to get IELTS training from the comfort of your home. 

Flexible weekday batches for working people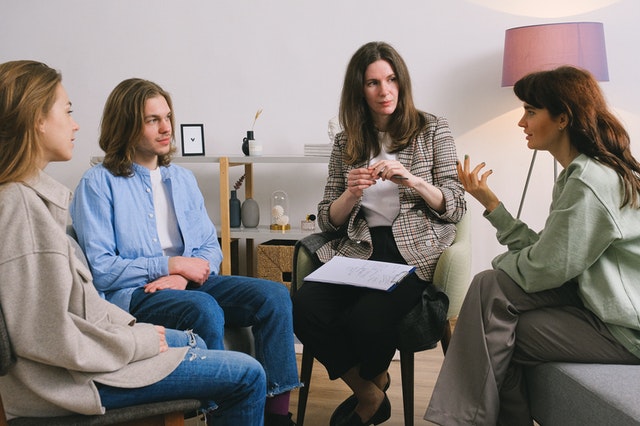 Do you have queries related to IELTS Dates and IELTS fees in Anand, Gujarat
We are the best place for students who want to pursue higher studies in developed nations. Get in touch with MKP Overseas to get complete information on IELTS fee structure, registration, admission, and examination schedules. Our counselors would answer all your queries to the best of your satisfaction.  
You can reach us through a simple call or personal visit to our center or send us an e-mail. Or get in touch with us on our social media. We are available to chat and answer your queries through Whatsapp and Facebook Messengers.
Reviews From Our Students
Here are some kind words from our students who received training and consultancy at our institute.
Thanks to MKP Overseas, my IELTS exam preparation was so enjoyable and simple. I could easily score required bands in my exams and now I am pursuing my studies in Canada.
I completed my IELTS training from MKP Overseas, Anand and applied for a student visa with the help of their consultancy. I scored 6.5 bands and all thanks to MKP Overseas.
MKP Overseas guided me through my visa application process and IELTS exam preparation and registration. They have excellent mentors and their training programs are very useful. 
After completing my masters in computer science, I was looking to move to the UK and MKP Overseas made it possible for me. They provide high quality IELTS coaching with affordable fees and flexible timings.
IELTS Training and Certification
Once you attend the classes and complete the scheduled coaching from our institute, MKP Overseas provides certificates upon completion of the course. Please note our institute provides certificates for receiving IELTS coaching. After the coaching, we help you to register and appear for the IELTS exam at your preferred test center. The IELTS examination centers are available in different cities like Anand, Vadodara, Surat, and Ahmedabad. The dates and timings of the IELTS tests are as prescribed and scheduled by the IDP or British Council.
What Are Different IELTS Test Types - How To Choose
There are two categories of IELTS tests – Academic and General
Both the test types assess the language skills in four different modules of Speaking, Reading, Writing, Listening.
IELTS General Test – If you are moving for residency or work, IELTS General Training Test is right. It is also suitable for those who are going to apply for school or college i.e. below graduate degree level. This type of test assess language skills required in social and corporate or workplace setups.
IELTS Academic Test – This test is right for you if you are applying to study (undergraduate or graduate or diploma courses) in the UK or US or any other English speaking country. This test assesses the students for their language skill requirement in an academic setup.
With us, you can enroll for IELTS training for Academic as well as General category. Our training allows students to get trained for their overseas studies in every aspect.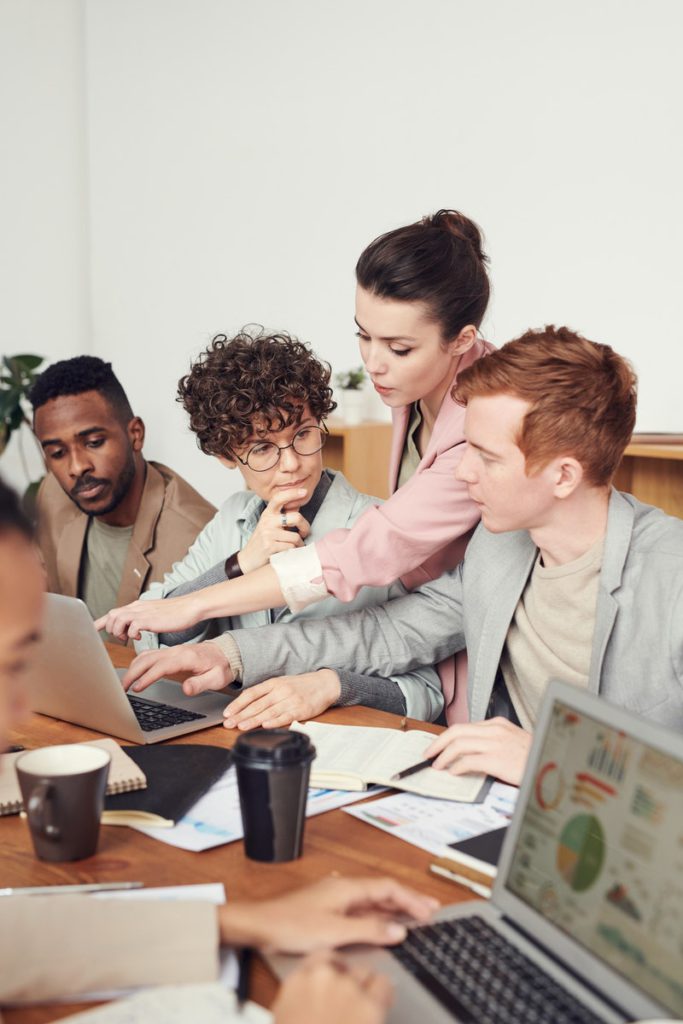 Our experts share some useful tips for those who are preparing for IELTS examinations.
Learn the pattern of the IELTS test properly with the types of questions involved in every module.

Do not select random study material. Choose topics from everyday life and academic fields. If possible get training from immigration consultants in Anand.

Keep practicing without a break before you appear for the exams.

For listening, practice by listening to the recordings of the monologues as well as conversations. 

Ask your mentors in the case of any query and confusion.

Do not make haste to appear for the exams unless you are prepared properly. 

During practice, note down the difficulties you face.

After the mock test, check your weak points and your strong points.

Learn where you need more guidance and practice. 

Try to practice with different topics and to increase your topic friendliness. 

Use new words while writing to increase your vocabulary. 

Practice answering the questions within the stipulated time limit. 
Have A Query? Reach Out To
Us
2nd Floor, Krishna Planet Opp. Milestone Apartment, Anand – Vidyanagar Rd, Above Fafery, Anand, Gujarat 388001, India.
Contact Us:  +91 2692358249, +91 6358857121